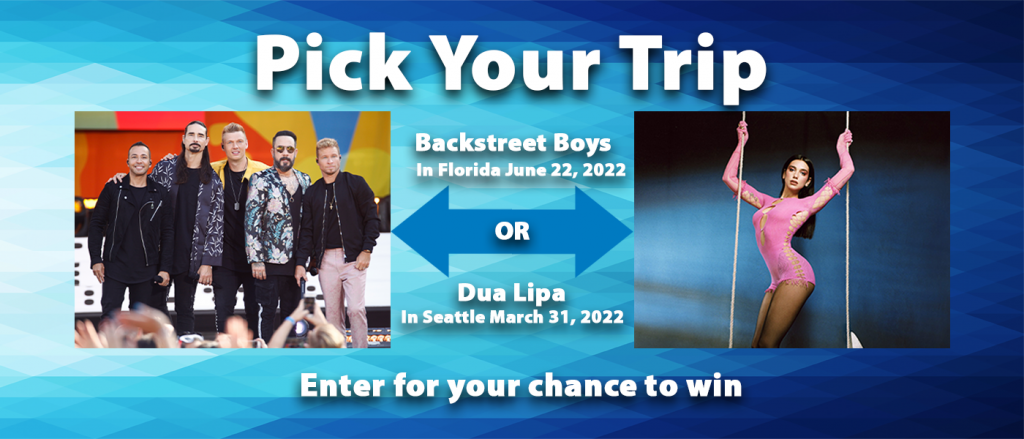 Backstreet Boys in West Palm Beach, Florida June 22, 2022
Dua Lipa in Seattle March 31, 2022
You get to PICK YOUR TRIP.
Sign up below, then listen for your name at about 10AM and 4PM. When you hear your name, you have 10 minutes to call us back at 631-955-9750 to win a $50 Visa Gift Card and get qualified to Pick Your Trip!
Winner will receive tickets to their choice of show, roundtrip airfare and 2 nights lodging.
*Ground transportation is the responsibility of the winner.
Courtesy of Z Entertainment